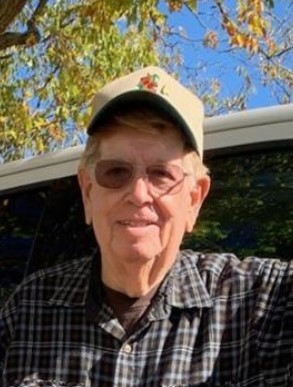 Walter Mills Golden, 85, of Nanjemoy, passed away Tuesday, March 8, 2022, at University of Maryland - Charles Regional Medical Center in La Plata. He was born July 2, 1936 in Nanjemoy, Md., daughter of the late Richard M. and Mamie E. Mills Golden.

He worked as a Supervisor for the Indian Head Power Plant for 30+ years. He was in the US Navy from 1955-1959 on a destroyer, former fire chief of Nanjemoy Volunteer Fire Company and past county fire chief in Charles County, MD. He loved to farm, hunt, fish, fly his plane, skeet shoot, golf, ski and his John Deere tractors.

He was preceded in death by his brother, Richard C. Golden, his sisters, Mildred G. Marshall and Mamie Katherine Rowens.

He is survived by his sister, Barbara G. Lyon of Winchester, VA, his nephew, Gary K. Lyon, Jr. of Winchester, VA, his niece, Cynthia Lyon of Manteo, NC, three great nieces and a great, great nephew and niece.

Funeral service will be conducted Saturday, March 19, 2022 at 11 a.m. at the Nanjemoy Baptist Church and Cemetery in Nanjemoy, Md. with grave site burial immediately following.

In lieu of flowers, contributions may be made to: Nanjemoy Volunteer Fire Department, 4260 Port Tobacco Road, Nanjemoy, MD 20662.