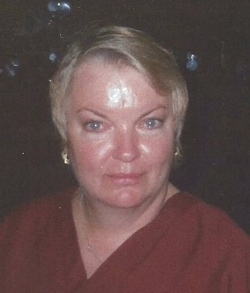 Susan "Sue" Presnell, 69 of Lusby, Md. and formerly of Phoenix, AZ, passed away on March 1, 2022 at Calvert Health Medical Center.

Born February 26, 1953 in Schuylkill, Pa., she was the daughter of Robert King and Rita Dolores (DiPietre) King.

Sue is survived by her children, Kim Presnell of Mesa, AZ, Amanda (Phil) Ostfan of Thornton, CO, Breanna (Brian) Allocco of Gilbert, AZ and Samantha (James) Dehart of Lusby, Md.; six grandchildren; and her siblings, Debora Sheldon of NC, Patricia King of Md. and Barb Bain of OR.

She was preceded in death on September 15, 2004 by her husband Daniel Ray Presnell. They were married in Glendale, AZ on September 20, 1973.

Services will be private. Condolences to the family may be made at www.rauschfuneralhomes.com.