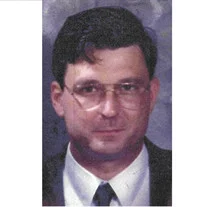 Walter "Bud" Charles Poswiatowski, IV died on February 16, 2022 peacefully at home. He was born on May 12, 1959 to Jean Lillian Poswiatowski (Astley) and Walter Charles Poswiatowski, III.

Walter was preceded in death by both of his parents and his sister, Sandra Jane Moroney (Poswiatowski).
He is survived by his sisters, Donna Eckard (Milton), Barbara Hughes (Donald) and Sheila Burnette (James). He is also survived by his brother-in-law, Michael Moroney as well as 8 nieces and nephews and 5 grand-nieces and nephews.
Walter was a beloved brother, uncle and grand-uncle. He was a Jehovah's Witness and very devoted to his faith. He enjoyed playing guitar and singing at Karaoke. He was a caregiver to his father for several years.

Memorial services will be held on Saturday, February 26, 2022 at noon at Greene Turtle, 6 St. Mary's Avenue, La Plata, MD 20646. Memorial contributions may be made to Jehovah's witnesses. The web page is https://donate.jw.org/.