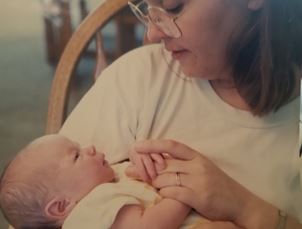 Elizabeth Anne Folse of Bryans Road passed away peacefully on Thursday, February 17, 2022. She was born November 4, 1958, in Hartford, Connecticut, to the late Peter Bonner James Atchison and the late Betty Atchison, nee Bryce.

Her last employment was as an Instructional Assistant at General Smallwood Middle School in Indian Head, Maryland. Her life centered around her eldest grandson, Dustin, and his many and profound special needs. She and her husband nurtured him through many surgeries and hospitalizations over the last twenty-three years.

She enjoyed NASCAR for many years, although she disapproved of the recent rule changes in the sport. She was an avid Nationals fan, rarely missing a game on television. She also loved Dustin's annual Christmas present: floor seats to a Maryland basketball game. He amassed a collection of almost a dozen caps filled with signatures of coaches and players.

She is survived by her husband of over thirty-nine years, John Folse, and her son, David Rice Atchison of Frederick, Maryland, as well as two grandsons, Dustin Michael Atchison and David Jacob Atchison. She is also survived by brothers John Fredrick Atchison of Dallas, Georgia; Peter Bonner James Atchison of Orange Beach, Alabama; Fredrick Everett Attchison of Orange Beach, Alabama; Frank Adam Atchison of Summerdale, Alabama; and a sister, Nellamarie Atchison Saunders of Orange Beach, Alabama.

She was preceded in death by her parents and a sister, Katherine Bonner Atchison of Denham Springs, Louisiana. A memorial service will be held the funeral home on Saturday, February 26, 2022. The family will receive friends at 10 AM until time of funeral service at 11 AM.