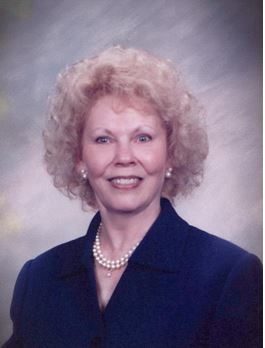 Doris Benesh of St. Leonard, Maryland passed away on February 20, 2022. Doris was born on July 22 to the late Russell and Helen Estep. She was the loving wife to Charles Benesh and mother to Richard and Susan.

Doris was a homemaker who loved her family beyond measure. She enjoyed traveling, reading, and sewing. She was preceded in death by her beloved husband, Charles and son, Richard. She is survived by her daughter, Susan Evans and her husband Mike and grandsons, Eric Evans and his wife Traci and Charles Evans and his wife Cassie. Doris was blessed with five grandchildren namely; Sophia, Mason, Maddyn, Chase, and Vivianna.

The service and interment will be private. In lieu of flowers, donations in Doris' name may be made to Calvert Hospice.

Serving as pallbearers will be Mike, Eric, Charles, Mason, Tim, and Ryan Evans.