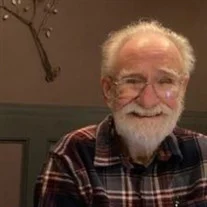 Harry Kriemelmeyer, Jr., 90, of Waldorf, MD died on February 14, 2022 at his residence.

Harry was born on April 22, 1931 in Washington, DC to the late Harry and Dorothy (Krautwurst) Kriemelmeyer.

Harry Kriemelmeyer, Jr. graduated with a BS in Mechanical Engineering from George Washington University in 1953. He was president of Sigma Chi fraternity. He was employed at the University of Maryland for 32 years from 1959 to 1991. The last appointment was Assistant Vice President for the University of Maryland System. He had an Executive Master's Degree in Business Administration from the University of MD University College. His private consulting business counseled universities and investigated accidents.
In addition to his parents, he is preceded in death by his daughters; Patricia Kriemelmeyer, and Diane Kriemelmeyer.

He is survived by his wife of 68 years. Mildred Finley Kriemelmeyer, sons; Karl Kriemelmeyer and Eric Kriemelmeyer, grandchildren; Kari Renahan, Ethan Kriemelmeyer, and William Harry Kriemelmeyer, and sister, Jean Kelly.

Due to Covid concerns services and interment will be private.

In lieu of flowers, tax deductible donations are welcome to the Kiwanis Club of Waldorf, Maryland Foundation, Inc., P.O. Box 723, Waldorf, MD 20604, a nonprofit 501(c)(3) service organization.