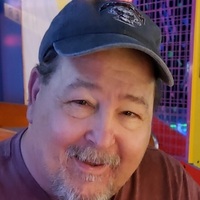 Glenn Douglas (Doug) Beall SR, 70, of Waldorf, MD, passed away at his home on February 13, 2022. Doug was born on August 25, 1951 in Washington, DC to the late Clifford and Carlyn Beall. He was one of seven brothers. Doug is survived by his loving wife, Terrie Conroy who took unconditional care of him.

Doug worked for many grocery chains before going into the Ironworkers Local 5 where he retired from after 18 years. Doug thoroughly enjoyed reruns of Gunsmoke, Bonanza, Clint Eastwood Movies, and the latest, Yellowstone. He loved taking summer vacations to Ocean City, MD and getting thrashers boardwalk fries and playing the claw machines at Marty's Playland. He often told his wife he couldn't wait for her to retire so they could move to the beach. He especially loved his wife's cooking and enjoyed going out to eat. Doug enjoyed his weekend visits with his niece, Kayleigh and played a significant role in her upbringing.

Before falling ill in 2017, Doug took pride in his yard and taking care of the pool. He enjoyed "fixing" things around the house that oftentimes later had to be re-fixed. Caulk and duct-tape were his go-to items. Doug was no stranger to "dumpster diving" for scrap metal to make a little extra money which in turn would only be mere dollars. He also enjoyed working on his 1964 GTO before passing it on to his son, Richard.

Doug was very proud of all of his children and their accomplishments. He was not a very affectionate man but that changed when his niece Kayleigh came along. He became a softy as he grew older, but still never missed a beat in giving you his opinion, even without being asked for it.

In addition to his wife, Doug is survived by two sons, Doug JR (April), Richard (Jamie), daughter Kimberly (Brianna), and step-daughter Jessica (Travis). Doug is also survived by his brother's Lynn (Barbara), Robin (Karen), and Gary (Connie); 5 grandchildren, Jeremy, Taylor, Sarah, Austin and River; 4 great-grandchildren, Jace, Liam, Brystol, and Laine, as well as numerous nieces and nephews.

While he may have been sick for a long time now, his death was unexpected. Doug will be greatly missed by everyone.

A viewing will be held at Brinsfield Funeral Home, P.A., 30195 Three Notch Road, Charlotte Hall, MD, 20622 from 2:00-4:00 p.m. on February 21, 2022. Interment will be held privately.