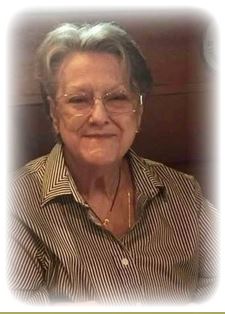 Beverly Ann Beard, 77 of St. Inigoes, MD passed away on February 9, 2022 at MedStar St. Mary's Hospital, Leonardtown, MD.

She was born on April 11, 1944 in Washington, D.C. to the late Bernard Ricker and Matilda Cecilia Thorp.

She married Ronald Fletcher in 1986 in Upper Marlboro, Maryland. They spent 28 years together before his passing in April of 2015. She was a loving mother to three children- Denise, Thomas, and Theresa. Family was important to her and she enjoyed spending time with her children and grandchildren. She was employed as an Administrative Assistant in various medical practices. Her magnetic personality meant she never met a stranger and carried many lifelong relationships. She was strong willed, determined, quick witted and carried her sense of humor everywhere she went. She was like a cat with nine lives and loved her cats, Patches and Ronaldo Skeetz. She enjoyed watching football, especially the Washington Redskins, and her favorite shows- Ancient Aliens, Oak Island and the History Channel. She had a keen sense of style and studied gemology to make sure her outfit was always polished off with the right pieces of jewelry.

She is survived by her children, Denise Knott (Steve) of St. Inigoes, MD, Thomas Beard of Delmar, DE, and Theresa Freni (Carmelo) of Parsonsburg, MD; sister, Maureen Ault (Leonard) of Mechanicsville, MD; six grandchildren, Ricky Kline, Carmelo Freni, Jr., Nicole McCluskey, Michael Kline, Caitlynn Rader and Megan Knott; four great grandchildren, Amari Rogers, Liam Kline, Bryce Kline and Gia McCluskey and nephews, Donald and Robert Polk. In addition to her parents she is preceded in death by her husband, Ronald and her brother, Bernard Ricker.

Services are private.