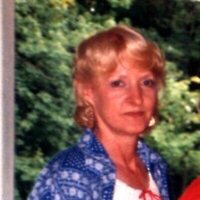 Elsie Mae Howard, 86, of Hughesville, MD passed away on Monday, February 7, 2022 at University of Maryland Charles Regional Medical Center. She was born on January 19, 1936 in Hughesville, Maryland to the late Joseph F. Jameson and Agnes C. (Bridgett) Jameson.

Elsie Mae was a kind and generous woman who enjoyed being a wife, a mother and spending time with her extended family. She attended Notre Dame High School in Bryantown, Maryland.

She met the love of her life, Joseph R. ("Brother") Howard and they spent almost forty-three years happily married, before his passing. Together they enjoyed raising their only son, Joseph.

A beautiful soul, Elsie Mae was a homemaker who welcomed all. She was a devout Catholic and was an active member of St. Mary's Church, Byrantown. She was proud of her son and he was her greatest joy and comfort in her life. She enjoyed saying the rosary and also delighted in gardening and arranging beautiful flowers.

Elsie Mae is survived by her son, Fr. Joseph R. Howard of Harrisburg, PA; and sisters, Catherine J. Long of Hughesville, Mary Ann Dennison of White Plains and Betty Lou Letcher of Brandywine, Maryland. She was preceded in death by her parents, Joseph and Agnes Jameson; husband, Joseph R. Howard; and siblings, Joseph F. Jameson, Jr. and Helen Jane MacLuskie.

A Mass of Christian Burial will be held on Thursday, February 17, 2022 at 11:00 a.m. at St. Mary's Catholic Church, 13715 Notre Dame Place, Bryantown, MD 20617 and officiated by her son, Fr. Joseph R Howard. Interment will follow immediately in the church cemetery.

The family requests that Masses be offered for the repose of her soul in lieu of flowers.