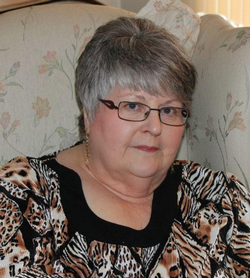 Minnie Sue Garner --- known to most people as Sue, Miss Sue or M. Sue --- 83, of Solomons, Md. passed at Calvert Health Hospital in Prince Frederick, Md. on February 7, 2022. She was the loving wife to Bryan Garner. Born in West Virginia on July 26, 1938 to Minnie Kay Wyatt. Sue married at a young age and welcomed 3 daughters (Suzanne, Wanda and Stephany). Six months after her youngest daughter was born Sue attended Rochester Beauty Academy in Rochester, NY starting her cosmetology career. She owned and operated salons Sue's Elite House of Beauty in Holley, NY and Magic Mirror in Solomons, Md. After becoming a widow she found love again and married a wonderful widower, William B. Garner, Jr. "Bryan" on November 22, 1975. Together they raised 7 children until they were old enough to be on their own. Sue made sure there was a hot meal on the table every night. She could whip up a meal in no time. She was an excellent cook and famous for her apple pie. They nurtured their children on a farm in Solomons. She even helped plant tobacco from time to time. She canned tomatoes and froze the best Silver Queen corn that Bryan grew. Bryan and Sue celebrated 46 wonderful years together. Bryan will tell you Sue was the most honest, trusting and loving person. She would help anyone. She was a wonderful mother and Mom-Mom to her grandchildren.

Sue and her daughter Wanda advanced their career and opened Blades School of Hair Design. She was known to her students as Miss Sue. She worked very hard studying with each student making sure everyone could pass the state boards on their first attempt. She enjoyed seeing everyone succeed in life. Sue continued to work until COVID hit in March 2020, marking 60 years as a cosmetologist/educator. She retired at the age of 82. Sue was a kind, soft spoken and loving person. She loved her family dearly and everyone had a special place in her heart.

Sue and Bryan relished traveling in their younger years. They cruised, visited military friends in Las Vegas, Pennsylvania, Minnesota and New York. They visited/vacationed in Virginia Beach, Lynchburg, Florida, Delaware, New York, North Carolina, South Carolina, Smith Island and Tennessee over the years. A highlight of one of their Las Vegas vacations was sightseeing by helicopter and having lunch in the Grand Canyon. Sue and Bryan loved to talk about "the good old days" and how life has changed. They could find humor with each other and enjoyed a good laugh. They enjoyed their morning and afternoon coffee times. Sue's famous last words were "I love you more".

Sue is survived by her husband, Bryan Garner, daughters, Wanda Paduano, Stephany Smith (Bussie), son-in-law, Ken Conway, step-children, Shane Garner (Tammy), Janet Sue Garner (Gabriel), Wade Garner and Melissa Garner. Their blended family gave them 8 grandchildren (KC Conway, Stephen Smith, Alexis Bysheim (Christopher), John Detchemendy, Jay Garner, Little Bryan, Trey Archebelle (Skylar) and Billy Archebelle), 10 great grandchildren and 1 great-great grandchild. Sisters, Barbara and Darlene Langley; Brother, H.L. Langley, Jr. (Cissy) and many nieces and nephews.

She was preceded in death by her loving grandson, Stephen Smith; daughter, Suzanne Conway and mother, Minnie Kay Langley.

Sue will be truly missed by Bryan and her family.

In lieu of flowers, donations may be made in her name to Solomons Volunteer Rescue Squad, P.O. Box 189, Solomons, Md. 20688 or St. Paul United Methodist Church, 11000 H.G. Trueman Rd, Lusby, Md. 20657.

Condolences to the family may be made at www.rauschfuneralhomes.com.