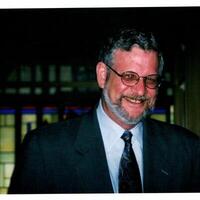 Alvin C. Monshower, Jr., age 74, of Columbia and Mechanicsville, Maryland passed away on Wednesday February 9, 2022. He was born February 4, 1948 in Pinehurst, North Carolina. He was predeceased in death by his father Al Monshower, Sr., and mother Dorothy Harvey. He is survived by his mother-in-law, Betty Mintz, he called "Mom".

Al grew up in a military family. He attended 22 schools; his favorite was attending high school in Augsburg, Germany. He continued this love for travel when he got older.

Al is a former U.S. Army combat airborne infantry captain and served with the 82nd Airborne Division prior to his deployment to serve in the Republic of Vietnam from August, 1970 to August, 1971, for which service, he was awarded the Bronze Star and the Army Commendation Medal.

Al was the senior partner of the law firm of Monshower, Miller & Magrogan, LLP, located in Ellicott City, Maryland. Al graduated from the University of Kansas in 1969 with a B.A. degree in Political Science and, in 1980, graduated from the University of Baltimore School of Law with a J.D. degree. At the University of Kansas, Al was designated as Distinguished Military Graduate and was Commandant of the Corps of Cadets (Army R.O.T.C). At the University of Baltimore School of Law, Al was a member of the University of Baltimore Law Review. Al served the real estate community for over 30 years; and the void he leaves will be substantial.

Al was bigger than life with his personality and 6'7 stature. He had a wonderful sense of humor and was very entertaining. His close family and friends knew him to be loving, kind and extremely generous.

Al is survived by his wife Brenda, two sisters: Iris Monshower, and Alyce Singletary, and her husband Jack; his daughter Tara Simpson, and her husband Ted; his son Alexander Monshower; his step daughter Kelly Ryan and her husband Jim; his 5 grandchildren Lillian and Nathaniel Simpson, Justin and Jack Ryan and Kayla Baker and her husband Easton. He is also survived by many nieces and nephews, and other loving family members.

In Lieu of flowers, Memorial contributions in Al's memory can be mailed to Beverly Farm Foundation in Godfrey Illinois, a residential home for adults with disabilities. Al's son, Alex has been a resident of Beverly Farm for 11 years and Al was a constant supporter. Please mail contributions to Beverly Farm Foundation, Attention: Taylor Justice, 6301 Humbert Road, Godfrey, IL 62035. You can also donate through their website: beverlyfarm.org. On the Donate Now page, choose Memorial Donations and you will have the opportunity to note that your donation is in memory of Al.

Al's family is in the process of making final arrangements with Arlington National Cemetery, but a public service is not expected at this time. If and when there are more details, we will share them.