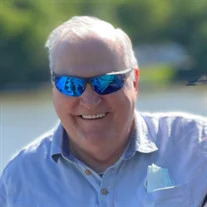 Thomas Eugene Garrett, 76, of Waldorf, Maryland, passed away on Monday, January 31, 2022 at the Clinton Health Center in Clinton.

Born on October 24,1945 in Washington County, Wisconsin, he was the son of the late John Joseph Garrett and Gertrude K. Garrett. Thomas was an Auditor for Prince George's County and was of the Catholic faith.

He is survived by his wife Stephanie Garrett; daughters Kathy Chisley and Karen Garrett; son Sean Garrett; step-sons Johnny Papavasiliou, Tony Cossa, and Nicky Cossa; grandchildren Kayle, Marrissa, Rebecca, and Annabelle; sister Mary Ellen Bergman.

Service and interment will be private.