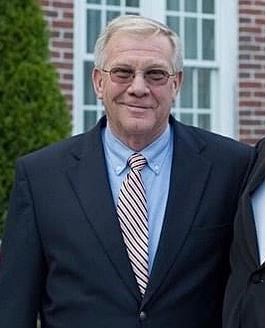 Benjamin Talbott Ridgely, III, 66 of Mallard Point Farm, Prince Frederick, Maryland passed away on January 28,2022. He was born April 13, 1955 to Benjamin Talbott Ridgely, II, and Mary "Jean" Hutchins Ridgely in Baltimore, Maryland.
He is preceded in death by his father, Benjamin, Mother, Jean, Sisters Mary Jean Eig, and Elizabeth Talbott Hutchins Ridgely.

Ben is survived by his two sons, Benjamin Talbott Ridgley IV, and his wife Leanne and Christopher Michael Ridgely and his wife Cassie. Grandfather of: Emmy, Lia, Ben, Haley, Cierra, and Chase Ridgely, Great Grandfather of Amelia Ridgely. He is also survived by his Niece Eva Eig, and Nephew Elliott Eig, and a cousin, Neville Martin, his wife Kitty and their child Jackie.

Ben drove trucks and operated equipment for A.H. Hatcher, The Gott Company, and Morgan Russell , but will always be remembered as a farmer, working his family farm "The Levels". He often reminisced of his Allis-Chalmers equipment and the memories of working the farm with his many life-long friends.
He will be remembered for his sense of humor, big smile, and quick wit. He was the life of the party wherever he went. He will sorely be missed by his many friends and family.

The family will receive friends on Sunday February 6, 2022 at the Rausch Funeral Home, 4005 Broomes Island Road, Port Republic, Maryland from 1-3 PM.