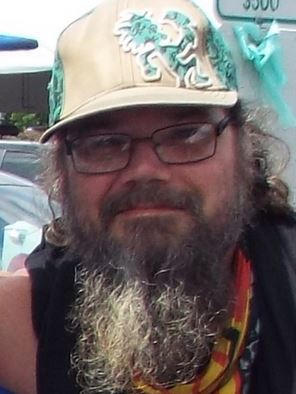 On January 23, 2022 at the age of 44, Patrick Elwyn Bowie Jr. passed from this life due to an auto accident.

Patrick was born September 20, 1977 at Civista Hospital in La Plata, Maryland, to Patrick E. Bowie Sr. and Rita M. Graff, Bowie, Fox.

Patrick was predeceased by his Grandparents, Elmer and Naomi Bowie, William "Bill" Graff and Mary E. Graff.

He is survived by both his parents, his step-father Sean M. Fox, step-mother Christine Bowie, younger brother Keith J. Bowie (Matilda), niece Stevie Rae Bowie, sister Amy Jo Kirk (Jerod), nephew Vance. He is also survived by his three beautiful children, Patrick E. Bowie III "Tre", Elizabeth M. Bowie, Dylan L. Bowie.

Patrick loved his family and friends. He would always go out of his way to help others. The path he traveled at times may not have been the smoothest, but it was his path to travel. Those who knew him best, know he is now at peace and in the loving arms of his Memaw, whom he loved so deeply. My Child My first born My heart mourns for you I will always thank God for our final spoken words From me to you you to me "I love you."

Patrick also loved fishing, shark tooth hunting and thrift store bargain shopping.

The family will receive friends at the funeral home on Thursday, February 3, 2022 from 10 AM until time of funeral service at 12 noon. Internment immediately following at St. Ignatius Hill Top.