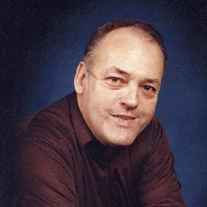 George "Winston" Kuster Sr. age 85 of La Plata Maryland passed away January 24, 2022 at the University of Maryland Charles Regional Medical Center in La Plata.

Winston was born October 26, 1936 in Gaithersburg Maryland. He was preceded in death by his parents the late Melvin "Buddy" Kuster Jr and the late Myrtle Rebecca Dove Kuster; In additon to his parents he was proceded in death by his sister Frances Wydick, brother Bucky Kuster, sons Wayne Kuster and George Kuster Jr.

Winston enjoyed cooking so much so that he and his wife Martha owned and orperated Kusters Pizza in La Plata for over 22 years. In additon to that he loved talking to just about anybody and working on projects around the house with the ability to fix just about anything that needed fixing. But most of all he loved his family. He was a devoted husband, father and grandfather giving all of himself to make sure that they were happy and their needs were taken care of.

He is survived by his wife of over 61 years Martha Kuster. In addition to his wife, Winston is survived by his daughter Wendy Nestor and grandsons Tony Miller and Branden Nestor of La Plata MD; Sister Ramona and her husband Dennis Jones of Princeton NC; Sister-in-Law Layne Kuster of Accokeek MD; and many nephews, nieces, cousins, and friends.

Friends will be received on Monday, January 31, 2022 from 11:30 AM until time of service at 1:30 PM at Raymond Funeral Service, 5635 Washington Ave., La Plata, MD 20646. Interment will follow the service at Trinity Memorial Gardens, Waldorf, MD.