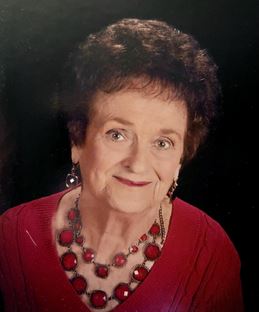 Barbara Rose Bowen Elliott, 88 a lifelong resident of Calvert County, MD passed away January 19, 2022 at her home in Huntingtown, MD surrounded by her loving family. She was born on July 22, 1933 at her parents' home in Huntingtown, MD. She attended Towson University, Bowie State University and University of Maryland, College Park and obtained a Bachelor's Degree in Science and Master's Degree in Education. Barbara was a well-respected teacher at Huntingtown Elementary School for 38 years. She was loved dearly by her students and colleagues. She treated all her students as if they were her own children. Barbara also served as a Judge of Orphans' Court for Calvert County from 1990- 1994 and then served as Chief Judge of Orphans Court from 1994-2010. She was a Member of Maryland Association of Orphans' Court Judges, Member of Calvert County Democratic Central Committee, Member of Calvert County Democratic Club, President of Calvert County Retired Teachers Association, Director of Huntingtown Citizens Association, and Member of League of Women Voters. Her hobbies included taking long drives, playing cards with friends, going out to social events, taking care of family, and bowling. She was in a Bowling League at Lord Calvert Bowl for many years. She was preceded in death by her husband, Harvey Leroy Elliott, her parents, John Benson Bowen and Virginia (Hudson) Bowen, her brother, John Benson Bowen Jr, her youngest son, Patrick Elliott and her grandson, Jason Elliott. She is survived by her sons, Jeffrey Elliott and Mark Elliott, her grandchildren, Jennifer Rider and husband John Rider, Julia Elliott and significant other Olivier Gonifei, Caisi Elliott, and Emily Elliott, her great-grandchildren, Chad Albrecht and wife Selena Albrecht, Magdalyn Albrecht, Marcus Elliott and significant other Unique Keemer, and Brielle Gonifei, her nieces Monica Bowen Kilsheimer and Candis Jane Bowen, sister in law Barbara E. Bowen and nephew John Benson Bowen, III. She is also survived by many other nieces, nephews and cousins.



Visitation will be held at St John Vianney Catholic Church in Prince Frederick, MD on Friday, January 28, 2022 at 10 – 11 am for the general public.

Funeral Mass will also take place at St. John Vianney Catholic Church in Prince Frederick, MD at 11:00 a.m.

She will be buried at Huntingtown United Method Church in Huntingtown, MD following the service.

All are welcome to join! Contributions may be made in memory of Barbara Elliott to St. John Vianney Catholic Church and/or Calvert Hospice.

Unfortunately, due to Covid, there will be no Reception following the burial.