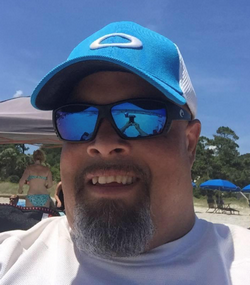 Andre Todd Collins, 50 of Lusby, Md. formerly of Charlotte Hall, Md. passed away suddenly at his residence on January 17, 2022. He was born on April 23, 1971 in Santa Monica, CA to Lucille Witucki and Percy Collins. He was the loving husband to Tonya Collins.

Andre loved spending time doing family activities, keeping up with his favorite sports teams, and current events.

He is survived by his wife, Tonya Collins; mother, Lucille Witucki, and children, Ace Collins, Summer Collins, Kane Collins, and, Madison Collins.

The family will receive friends for a Life Celebration Visitation on Friday, January 21, 2022 from 2:00 pm until 4:00 pm in the Rausch Funeral Home, 20 American Lane, Lusby, Md.