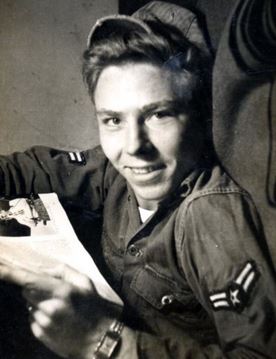 Robert Bernard McClain
December 12, 1931 – January 13, 2022

Robert was born on December 12, 1931, in Greenwood, Indiana to Ruby and Kenneth McClain. He was the second of three sons. He is preceded in death by his parents and his brothers Kenny and Danny. He became a proud member of the U.S. Air Force in December of 1951 at the age of 20. He served in both Korea and Viet Nam. While in training in February 1952 at Lowry Air Force base in Denver, Colorado, he met a pretty girl named Joyce at the roller rink. They fell in love and married at the chapel on base on August 15, 1952. They had 4 children, Vicky, Karen, Judy, and Bruce. After retiring from the Air Force as a Senior Master Sgt. in 1973, he started a small home improvement company with a close friend of his. He enjoyed wood working, fixing things around the house, taking care of his yard, and watching sports on TV. He was a fan of just about all sports, including both college and NFL football, baseball (go NATS), tennis, golf, and NASCAR. You could find him in his recliner most Sundays in the fall, with a plate of snacks nearby, cheering on his beloved Redskins (well, sometimes cheering and sometimes not so much). In his younger days, you might find him on the golf course, starting up the grill to cook a good steak, or hanging out at the Elks Lodge. He was a hard-working man who loved his family. He is survived by his much loved wife Joyce, his children Vicky [John] Brewer, Karen McClain, Judy [Don] Moore, and Bruce McClain, 14 grandchildren, 20 great-grandchildren, and 1 great-great-grandchild.

A service, with military honors, is to be held on Monday, January 24, 2022, at Huntt Funeral Home in Waldorf, MD. Visitation will be 10:00 a.m. – 12:00 with the service immediately following. Burial will take place at a later date, Monday, February 14, at Cheltenham Veterans Cemetery. In lieu of flowers, please consider donating, in Robert's name, to https://www.stjude.org or https://garysinisefoundation.org.