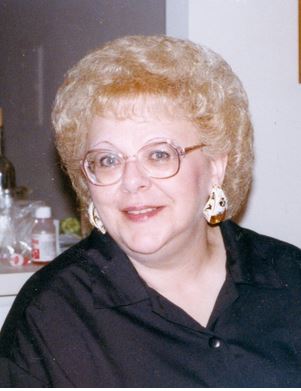 Alberta Jean Pellecchia, 90, of La Plata, MD passed away on January 16, 2022 at her residence.

Alberta was born in McKeesport, PA to the late John Thomas Ellis and Victoria Priscilla Kulis Ellis. She was preceded in death by her sister, Shirley Goetz and the late Pietro Paul Pellecchia. She is survived by her son, John Paul Pellecchia who along with his wife Sharon reside in La Plata, MD. She had three grandchildren: Tiffany Nutter (Jack) of Mechanicsville, MD; Chelsea Pellecchia of Leesburg, VA and; John Anthony Pellecchia (Kristine) of La Plata, MD. Alberta also had five great-grandchildren: Kylie, Brendan, Harper, Olivia, and Caleb. She is also survived by loved cousins of the Ellis and Kulis family, dearest nieces Linda Goetz Mierke of Alexandria, VA and Laurie Goetz Dobis of Myrtle Beach, SC, brother-in-law Richard Arnold Goetz and her long-time friends, the Krause and Zoscak families.

Alberta graduated from McKeesport High School in 1949. After relocating from Pennsylvania to the Maryland/DC area, she served for nearly 50 years in positions throughout the Department of Defense, including service with the United States Navy. She then retired from the Defense Intelligence Agency in 1998. Alberta was an active member of the National Association of Retired Federal Employees. She also served in numerous volunteer roles, including Secretary and Treasurer of the Board of Directors for the Edelen Station Community; the Board of Directors of West Lake Village Townhomes; treasurer of the St. Charles Seniors Club and Council of the Waldorf Senior Center; receptionist for the Richard Clark Senior Center in La Plata; and member of the Red Hats, La Plata, MD. Other past activities included positions with the Maryland National Capital Parks and Planning Commission as a Teen Club Director, where she started the first drop-in center in Oxon Hill, MD for troubled youth.

Alberta was a devoted parishioner of Sacred Heart Catholic Church, La Plata, MD. She loved her family and friends dearly and enjoyed spending time with all of them. She will be profoundly missed by all that knew her.

The family will receive friends on Friday, January 21, from 4-7PM at the Arehart-Echols Funeral Home (201 St. Mary's Ave., La Plata, MD). A Funeral Mass will be held on January 22, at 11AM at Sacred Heart Catholic Church (211 St. Mary's Ave., La Plata, MD); Interment will immediately follow in the Church Cemetery. In lieu of flowers, donations may be made in Alberta's memory to the National Kidney Foundation or Hospice of Charles County.