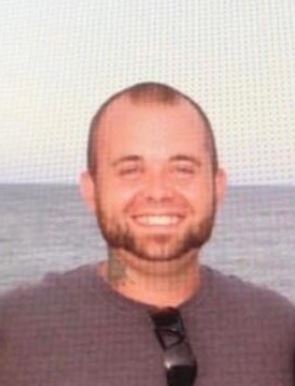 Charles "Chucky" Robert Galvin Jr., 36 of Marbury, MD passed away unexpectedly on January 7, 2022. Chucky was born in LaPlata, MD on June 4, 1985, to his loving parents Charles Robert Galvin and Sally Lynn White (Davis).

He is survived by his daughters Autumn Marasciula and Chloe Galvin; his son Charles "CJ" Galvin; grandchild Ava Peery; sister Chasity Davis; brother Stephen Galvin; nieces Kamryn Carbonneau and Gemma Galvin; aunts Theresa Beckett (Mike), Mary Davis, Laura Ridgley, Kim Bennett (Ricky), Teri Galvin, and Malissa Thorne (Robert); uncles Robert Davis and Pete Davis; stepmother Renee Ketter; and many cousins.

He is predeceased by his brother Austin Charles Galvin; grandparents Thelma Costa (Rick), Charles Galvin, Norman Davis, and Rose Davis; uncle William "Billy" Galvin; and cousins Franklin "Frankie" Bryant and Robert Davis.

Chucky was a jack of all trades, but better known as a carpenter. He was taught by his dad who he worked alongside of for many years. He also worked in the HVAC field. He picked up his skill of painting, cooking, and cleaning from his mom. He loved to cook and care for anyone that would let him. Fishing was a hobby of his that he thoroughly enjoyed. He could be at the smallest pond in the middle of nowhere, and still make it out with a huge catch that he would cook up for dinner that night. He was a jokester who loved to make those around him laugh. One of his favorite things to do was drink a few beers and play Keno with his dad. He was a big ole softy who would give the shirt off his back to anyone in need. Cars and motorcycles were a hobby of his. From working on them, to driving them. He had a gift and was naturally mechanically inclined. In his younger years he really enjoyed gaming. He loved all his family deeply, especially his three children. His go to person was his big sister Chasity. He was happiest when spending time with his dog, who he named Dog.

Family and Friends received on Thursday, January 20, 2022, at 10:00 a.m. until Funeral Services at 11:00 a.m. at New Life Wesleyan (Dome) Church, 9690 Shepherd's Creek Place, LaPlata, MD 20646.

Repass to follow at Scott's, 7070 Port Tobacco Rd, Welcome, MD 20693.