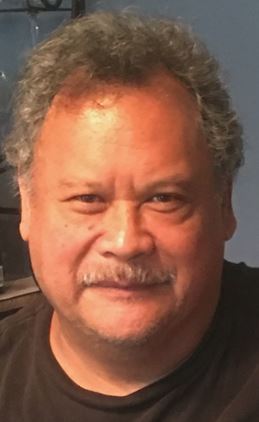 Eduardo Charles "Eddie" DeGuzman, 63 of Lusby, MD and formerly of Waldorf, MD, passed away on January 5, 2022 at Calvert Health Medical Center. Born March 14, 1958 in Portsmouth, VA, he was the son of Jose DeGuzman and Victoria Mae (Baquial) DeGuzman.

Eddie graduated from Thomas Stone High School in 1977. He served in the U.S. Air Force from 1978 until 1982. Eddie was a Nuclear Security Systems Operator for Exelon Generation for thirty nine years. He enjoyed fishing, playing cards with family and riding his motorcycle.

Eddie is survived by his wife, Sonya DeGuzman, whom he married on August 4, 2001 in Proctor, WV; his parents, Jose and Victoria M. DeGuzman of Waldorf, MD; his children, Melissa DeGuzman of LaPlata, MD, Corey Majewicz (Timothy) of Peterborough, UK, Timothy Deguzman (Amanda) of California, MD, Sarah DeGuzman of Lusby, MD, Patricia Hines of LaPlata, MD and Toni Boyle of East Liverpool, OH; six grandchildren; and siblings, Zina Kirby (William) of Charlotte Hall, MD, John DeGuzman of Charlotte Hall, MD, Jesse DeGuzman (Vicky) of King George, VA and Pete DeGuzman (Susan) of White Plains, MD.