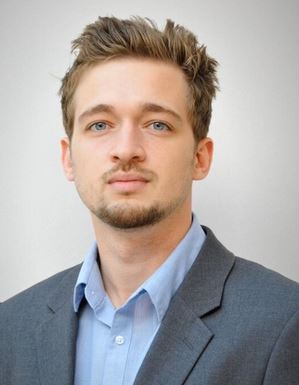 James Patrick Scott, Jr., 28, of LaPlata, MD passed away unexpectedly on January 1, 2022.

James was born in Clinton, MD on August 23, 1993 to Carol and James Scott, Sr.. In addition to his parents, James is also survived by his brother, Kevin Robertson and sister, Kelly Conley; sister-in-law, Kristin Robertson; brother-in-law, Chris Conley; nieces, Karter, Kennedy, Kenzie, Kayla, Kaitlyn, Karoline and Kallie; nephews, Khristian and Kaiden.

James worked as a loan originator. He enjoyed being outdoors and liked to play golf and tennis. James leaves behind a loving family and friends who will always love him and miss him. He is forever in our hearts.

The family will receive friends at Arehart-Echols Funeral Home, PA (211 St. Mary's Ave., LaPlata, MD) on Thursday, January 13, 2022 from 10AM until time of Funeral Service at 12PM; Interment to follow in Historyland Memorial Park (11227 James Madison Pkwy., King George, VA).