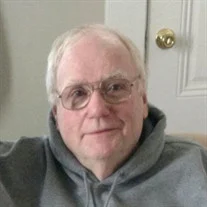 Jack Earl Edwards Sr.
August 24, 1948-January 4, 2022

Jack Edwards Sr., age 73, passed away peacefully on January 4th, 2022, after a short stay in the hospital.
He was born in Philadelphia, Pennsylvania to Jasper Pernell Edwards, a WWII veteran, and Thelma Jean Morse Edwards. Jack graduated from Bladensburg High School in Washington, D.C. and attended Towson State University where he graduated with a master's degree and met his wife, Vicki Stark.
Jack and Vicki were married for 49 years and would have celebrated their 50th wedding anniversary in June. During their marriage, Jack was employed by the Department of Defense at Bolling Airforce Base, where he earned a second master's degree and several awards. He retired after 36 years' service as a Sr. Research Analyst in 2016.

Jack was an avid chess enthusiast and participated in tournaments throughout his life. He also coached community youth soccer for over a decade; sometimes coaching multiple teams in the same season. Later in life, Jack, became interested in researching family history, including his father's WWII experiences, and did extensive research on WWII and the 99th Division. Jack attended Grace Lutheran Church, in La Plata, for 33 years and served as an usher, Sunday school teacher, and on various committees.

Family was the most important thing in Jack's life, and he was a devoted husband, father, and grandfather. Jack was often known for his generosity and caring within the community and his family. Jack was preceded in death by his father, mother, and sister, Laura Krake, and is survived by his wife, Vicki Edwards, sons, Jack Edwards Jr. and Kevin Edwards (Tiffany), daughters, Erika Carpenter (Michael) and Kimberly Savage (Mark), nine grandchildren, and brother and sister-in-law, Stephen and Barbara Edwards.

A memorial service will be held at a later date at Grace Lutheran Church, La Plata, MD.

In lieu of flowers, please make donations to Grace Lutheran Church, 1200 Charles Street, La Plata, MD 20646 or Bethany Lutheran Church, 2501 Beacon Hill Rd., Alexandria, VA 22306.