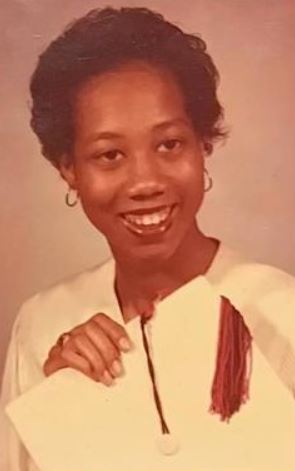 Mary Elaine Dotson departed this life on January 4, 2022. She was born on June 2, 1959, in Mechanicsville, Maryland. She was one of ten children born to Jane Idola Dotson and Oliver Levy Lyles. Elaine attended Mechanicsville Elementary School, Margaret Brent Middle School and graduated from Chopticon High School in 1978.

She was a former employee of the Government Printing Office and Southern Maryland Hospital.

Elaine enjoyed life and had a wonderful sense of humor. She lived life on her own terms and loved her family, neighbors, and friends, particularly those friends she acquired over her many years of residency in the Oxon Hill / Temple Hills area of Maryland.

Elaine is survived by children, Thadius E. Dotson (Krystal/spouse), Ronika Dotson and Mary Blackwell; three grandchildren, Thadius K. Dotson, Trinity Dotson and Damari Dotson and Ron Matthews, her dear and extraordinary lifelong friend and confidant; siblings, Martina T. Dotson – Brown, Idola J. Scimeca, Debra A. Dotson, William J. Dotson, Gale M. Dotson and Robert G. Dotson. Elaine also leaves behind many other dearly loved nieces, nephews, uncles, aunts and cousins.

Elaine was preceded in death by three siblings, Barbara Holly, Wingate A. Dotson and Betty E. Dotson.

Elaine was well loved and will be sorely missed by all. The family ask for the progress of her soul and for her loved ones, who are grieving her very sudden and painful loss.