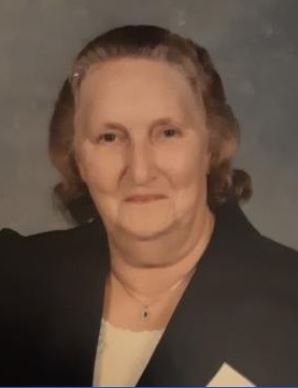 Lucy Pearl Scott 91 of Welcome, MD passed away on January 2, 2022 in Waldorf, MD.

Lucy Pearl was born in St. Mary's County, MD to the late Alfred and Lucy Suite. She is also predeceased by her husband, Charles Scott; son, Gerald Scott, Sr.; brothers, Martin, James, Philip and Elmer Suite; sisters, Elizabeth Hancock, Cecelia Watermelon, Nellie Harrison, Betty Lyons, Marie Robey and her grandson, Wayne Wathen.

She is survived by her daughters Delores Wathen, Violet Garner, Shirley Grow (Bill), Nancy St. Clair-Abell and Barbara Wicker; daughter-in-law, Peggy Scott, 10 grandchildren, 12 great grandchildren and 2 great great grandchildren.

Lucy Pearl retired from the Navel Ordinance Station in Indian Head, MD as an Ordinance worker. She is a lifetime member of the LaPlata United Methodist Church and was known for her good cooking and enjoyed gardening.

The family will receive friends on Tuesday January 11, 2022 from 10 am until her funeral service at 11 am at the Arehart-Echols Funeral Home (211 St. Mary's Ave. LaPlata, MD 20646). Interment to follow at the Trinity Memorial Gardens (3221 Mattawoman Beantown Rd. Waldorf, MD 20601)

In lieu of flowers, donations may be made to the Ironsides Volunteer Rescue Squad, Ironsides, MD.