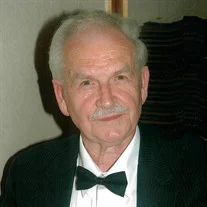 Obituary for Lonnie Kenneth Harden Jr.
Lonnie Harden, age 87, passed away peacefully on December 15,2021, at home.

Born January 21, 1934, on a cold winter night in Rich Square, NC on the family farm. He was the son of Lonnie Kenneth Harden, Sr. and Martha Bryant Harden. He leaves behind two sisters, Annie Faye Adams and Martha Raye Fadness.

Preceded in death by his beloved wife of 42 years, Doris Rose Harden who died in Christmas day of 1995. Preceded in death by his wife Alice Harden of ten years. Preceded in death by Joan Paul his loving companion of 11 years.

Lonnie and Doris were blessed with three loving sons. Lonnie is survived by his sons Keith Roland Harden, and Kenneth Wayne Harden (Debbie). Sadly, his second son Daniel Wesley Harden (Colleen) passed September 2013. Lonnie was blessed with eight grandchildren, 14 great grandchildren and two great-great grandchildren. Preceded in death by granddaughter Kathryn Gott.

Having graduated college in 1952, he worked for the FBI and then joined the Navy. His first assignment at the Naval Station was in Washington DC. He was honored to be Yeoman to Admiral Moses. His most memorable assignment was to help coordinate the military at the inauguration of president Eisenhower and Vice President Nixon. Lonnie and Doris were excited to attend the Inaugural Ball. Next duty station was a transfer to Morocco, North Africa. After his last position was with the office of Management and Budget across from the White House.

Throughout the years he enjoyed traveling the states and also to Denmark, Holland, Germany, Belgium, Paris, France, Spain, Italy, Rock of Gibraltar, Morocco, Africa. He also enjoyed dancing, gardening, crocheting and playing the piano. He loved to spend time at the local senior center where he played the piano and (prior to covid) was a weekly volunteer helping with the needs of the residents.

He was a member of Open Gate Church and participated in their Bible Study and Men's Fellowship. He loved to meet people and share jokes whenever he could.

A celebration of Life Service will be held on Friday, January 7 at 10:30am, at Open Gate Church, 4028 Old Washington Road, Waldorf, Maryland. Burial services to follow at 1:00pm, Cheltenham Veterans Cemetery, 11301 Crain Highway, Cheltenham Maryland.

In lieu of flowers, donations can be made to the Building Fund at Open Gate Church.