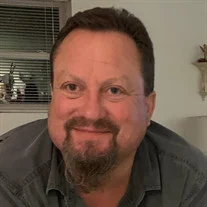 Derek Stephen Jacobs, age 50, passed away suddenly at his home in Mechanicsville, MD on December 28, 2021.

Derek was born in La Plata, MD on March 21, 1971, the only child of Susan and James Jacobs of Pomfret, MD.

In addition to his parents, Derek is survived by his loving partner of 15 years, Christine Beasley; his 13-year-old daughter, and the love of his life, Elaina Marie Jacobs; and his stepchildren, Daniel Stephens and Sara Beasley.

During Derek's youth he loved motor-cross racing, which he enjoyed participating in with his Uncle Troy. Another huge part of his youth was spending every summer with his grandparents at their farm in West Virginia. He also developed a love of music, which he carried on into his adulthood with an extensive collection of all genres.

Derek's favorite past-time was watching anything related to racing. He loved drag racing, NASCAR, and anything with the name Chevrolet. He rarely missed a major league baseball or football game. He also loved the freedom of riding his Harley with Christine on the country roads.

Derek's main goals in life, which he did achieve, were working hard and providing a safe and comfortable home for his family.

Derek was a long-time loyal and dedicated delivery driver for 84 Lumber through various contractors, the most recent being JAZ Trucking.

Derek was truly loved and will be terribly missed by all.

A Memorial Service will be held at a future time. Please check back here for service information, once it becomes available.