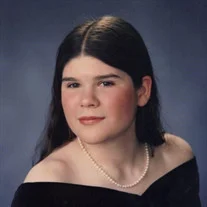 Heather Ann Daigle, 42, of Huntingtown, MD passed away Wednesday, December 29, 2021, at Calvert Health Medical Center following a long illness. Born in Clinton, Maryland on August 22, 1979, she was the daughter of Paul F. and Cynthia A. (Vita) Daigle. Heather spent her early years in Forestville, Maryland, where she attended Mount Calvary Catholic School. After moving to Calvert County, she graduated from Northern High School and attended the College of Southern Maryland for one year.

Heather loved all dogs and spent her working years as a dog groomer. She volunteered for many years as a dog walker. She enjoyed cooking, writing, working outside, detective stories on television, and shopping.

She is survived by her parents, her brothers, Jeffrey, Meridian, Idaho and Michael (Lauren), Deale, Maryland. Nieces, Ella and Clara. She will also be missed by uncles and aunts, many cousins and friends.

A celebration of Heathers life will take place at Jesus the Divine Word Catholic Church, 885 Cox Road, Huntingtown, MD 20639 on Wednesday January 5, 2022. Visitation will be at 10 am, followed by a funeral Mass at 11 am. Reception after Mass. Interment will be private.

Memorial donations may be made to the Humane Society of Calvert County, 2210 Dalrymple Road, Sunderland, MD 20689 or the Huntingtown Volunteer Fire Department and Rescue Squad, Inc. PO Box 987 Huntingtown, MD 20639-9976.