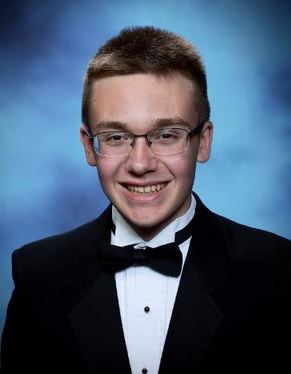 Joseph "Joey" Evan Heffernan, 20, of LaPlata, MD passed away suddenly on December 24, 2021 at his residence.

Joey was born on November 24, 2001 at Shady Grove Hospital in Rockville, MD, the only child of the late Paul and Jan Heffernan of Damascus, MD.

Joey was a 2020 graduate of LaPlata High School and Homecoming King his Senior year. He also attended University of Maryland and College of Southern Maryland and was employed by Lucianna's Steakhouse. Joey had a passion for cars, whether it was his sporty Honda Civic or his rugged Jeep Wrangler, he was happiest when on the move. He loved music, Starbuck's runs, going out to dinner and working out at the gym. He was also an avid sports fan and enjoyed watching the Redskins with his buddies. With a great sense of humor and likeable personality, Joey had many friends who loved him. As we try to make sense of this tragic loss, may we remember how blessed we are to have known Joey and let us honor his legacy by living life to the fullest.

A Celebration of Joey's Life will be held at 12Noon on January 4, 2022 at New Life Church (9690 Shepherd's Creek Place, LaPlata, MD). Flowers are welcome and must arrive at the church by 11AM on January 4th. In lieu of flowers, donations may be made in Joey's memory to Juvenile Diabetes Research Foundation at JDRF.org or via mail at JDRF, 200 Vesey St., 28th Fl., New York, NY10281.