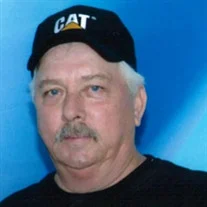 Charles Scott "Charlie" Moy, Sr., age 60, of Waldorf, Maryland, passed away on December 22, 2021.

Charlie was born in August, 1961 in Washington, D.C. to Perry Elmer Moy, Jr. and Barbara Sue (Booth) Moy. He is preceded in death by his paternal grandparents, Percy Moy, Sr. and Rose Moy, and maternal grandparents, Willis Booth and Lessie Booth.

Charlie was raised in Marlow Heights, Maryland, before moving to Cobb Island, Maryland as a teenager, and later living in Waldorf, Maryland with his family. He was of the Baptist faith and the Owner/Operator of Southern Maryland Trucking, LLC for 22 years. Charlie loved camping, fishing, boating, and cooking. He was always a jokester and loved making everyone laugh. He could back up a boat or trailer like no other. Most of all, Charlie loved his family and his dogs.

In addition to his parents, Charlie is survived by his loving wife of 34 years, Louane Christine "Chris" (Lentz) Moy; son, Charles Scott Moy, Jr.; daughters, Kelly Wagoner and her husband, Kenny, Melissa Moy, and Michelle Moy; brother, Steven Moy; sister, Sharon Pilkerton; and his three grandchildren, Christopher Moy, Chloe Wagoner, and Hunter Wagoner. He is also survived by many nieces and nephews.

A Visitation will be held on Thursday, December 30, 2021 from 2:00pm until time of Funeral Service at 4:00pm at Raymond Funeral Chapel, 5635 Washington Avenue, La Plata, Maryland 20646. Interment will be private.