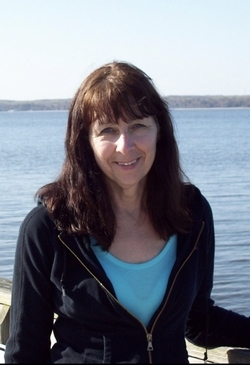 Helen Jayn Griffin, 66 of Lusby, Md. passed away on December 23, 2021. Born January 11, 1955 in Prince Frederick, Md., she was the daughter of the late Mordecai Morgan Bowen, Sr. and Arline Ernestine (Hagelin) Bowen.

Helen graduated from Calvert High School in 1973. She enjoyed walking in Solomons, spending time with her family and grandchildren, going to yard sales and photography.

Helen is survived by her husband, Brian Timothy Griffin, whom she married on November 17, 1973 in Prince Frederick, Md.; her children, William Griffin (Bridget) of Columbia, PA, John Griffin (Sara) of Lusby, Md., and Jessica Reynolds (Russell) of St. Leonard, Md.; grandchildren, Ava, Tate and Jacob Reynolds and Branch and Coltin Griffin; siblings, Shirley Hubbard of Willis, VA, Darlene Zinn of Lusby, Md., Karl Bowen of Lusby, Md., Karin Griffin of Lusby, Md., Cindy O'Connell of Lusby, Md., Lisa Keeley of Broomes Island, Md. and Bruce Bowen of Lusby, Md.; and numerous nieces and nephews. She was preceded in death by her siblings, Mordecai M. Bowen, Jr. and Gail Pouncey.

Family will receive friends on Thursday, December 30, 2021 from 6:00 p.m. until 8:00 p.m. at Rausch Funeral Home, 20 American Lane, Lusby, Md. A Funeral Service will be held on Friday, December 31, 2021 at 11:00 a.m. at Middleham and St. Peter's Parish Chapel, 10210 H.G. Trueman Road, Lusby, Md. Interment will follow in the church cemetery.

Serving as pallbearers will be William Griffin, John Griffin, Russell Reynolds, William Keeley III, Ian Keeley, Cooper Keeley, James Pouncey, Tanner Zinn and Nicholas Bowen.

Condolences to the family may be made at www.rauschfuneralhomes.com.