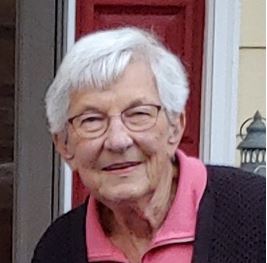 Mary Arline (Davis) Marz, 82, of Prince Frederick, MD and formerly of Florida and Clinton, MD, departed on December 25, 2021 while at home surrounded by her family. She was born August 10, 1939 in Albany, NY to John and Thresa Davis. Her brothers are John Davis of Scottsdale, AZ and the late George Davis. She was married to Joe Marz, her childhood sweetheart, for over 50 years until his death in 2011.

She is survived by her children Mike Marz of Ball Ground, GA, Marie Trawick of Hawthorne, FL and Charlotte Marz of Prince Frederick; 4 grandchildren Courtney Marz of WV, Andrew King of Lothian, Kayla King of Baltimore, Kristine King of West River and one great-grandson Kane Bailey of West River.

Mary was a fulltime wife and mom. When her kids got to school, she started working part time at Sears & Roebuck. The job she loved came later; being a school bus driver. Once Joe retired, they started a cleaning business, working for a contractor cleaning new construction. After moving to Florida, Mary enjoyed being involved in neighborhood activities; the Welcome Wagon, helping neighbors in need and of course – BINGO, card and game nights! She and Joe spent a lot of time exploring all the state of Florida had to offer. Mary's adventurous spirit led her to experience hot air ballooning. Hang gliding (on her 80th birthday!), travels to places like Alaska, a road trip with friends around the US for 6 weeks, an African safari, and many cruises, including the Caribbean, Ireland and Asia. Mary was loved.

This writer will be a true daughter of her parents and suggest all readers to speak to your loved ones about your advanced directives. As hard as it may be, they will love you for it. Memorial contributions may be made to Calvert Hospice.