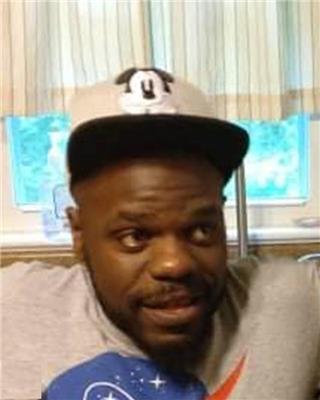 On Saturday, December 11, 2021, Phillip Brandon Barnes, loving father of one child, transitioned to his heavenly home at the age of 32.

Phillip Brandon Barnes was born April 26, 1989 in St. Mary's County, Maryland to Joseph and Renae Barnes. Brandon, known as Phil by many, joined his big brother Joseph, Jr, rounding out their family. Raised in St Mary's County with a host of cousins, aunts and uncles, Brandon graduated from Leonardtown High School May 3, 2007.

As an adult, Brandon worked at the Leonardtown Nursing Center and Five Guys, becoming a manager of both the California and Prince Frederick locations He also worked briefly with Tru Green Lawn Care until he started working for Jude House in LaPlata as a supervisor/cook. He enjoyed interacting with the clients and staff there, often bringing home samples of what he'd prepared in the kitchen.

Brandon discovered his heartbeat on April 13, 2016, when his son, Devyn Elijah Barnes, was born. He lovingly referred to him as "Sir" or "Slim." Brandon was a devoted father who truly delighted in his son. They went fishing often, and spent all their time together. Whether it was cooking together, playing games, cuddling together, or watching Paw Patrol, Brandon did it all, happily, and lovingly. Brandon once referred to Elijah as "a blessing and an inspiration", and he truly cherished his role as father over any other role in his life. As Brandon's main sidekick, Elijah knows Brandon's dearest friends – Antoine, aka Boogums, JoeJoe, and Kevin, aka "Nephew". Elijah became a part of their circle and they loved him as Brandon loved him, fiercely and loyally.

Even as a baby, Brandon's smile was quick, and infectious, and he grew into a lovely man known for that smile, his quick wit, and sense of humor. His laugh could make you laugh; his facial expressions would instantly make you smile. Brandon had a big heart and a compassionate spirit. He loved big, and when he loved you, you knew it. Brandon's spirit was warm, familiar and a blessing to all who came in contact with him. That spirit continues in Elijah, an amazingly intelligent, friendly, intuitive child who makes friends as instantly as his dad did.

Brandon referred to himself as a simple person that enjoys the simple things in life", and that is so evident in the family he cherished, and the friends along the way with whom he was close. He held his friends in the highest regard, and cherished them as he did his family. Brandon understood the family we create is as important as the family into which we are born, and treated everyone he loved as family.

He leaves to cherish his memory his parents, Joseph and Renae Barnes; his beloved brother, Joseph Barnes III; his "A1 since Day 1" Devyn Elijah Barnes, a host of cousins, extended family and friends. He leaves behind dear friends that will be remembered as holding a special place in his heart: PaQuita Young, Sandra Forbes, Joe Somerville, Antoine Yates, Evander Somerville, Ernest Jordan, and Koren Mason, Elijah's Mom. He cherished his extended family in Loveville, including Ms. Too-too (Tootie Somerville) and the late Mr. Jimmy, Ms. Elaine who cooked so wonderfully and Mr. Steve Yates. The late Mr. Blaine Somerville and Mrs. Charlotte were known as his second parents; June and Renae knew whenever he didn't come home, he was safe at home with them.

Brandon was preceded in death by his grandparents: Joseph and Marie Barnes, Phyllis and Jerome Hopewell, Charles Herman Plowden, as well as his great grandparents, Joseph and Mary (Bessie) Jordan and James and Cecilia Butler.

Of the many relationships Brandon created and sustained, perhaps his greatest relationship was his relationship with the Lord. Brandon believed in his Savior, displayed an unwavering strength and courage, and faced every challenge with grace and mercy. Brandon's strength and examples of unconditional love will always be an inspiration to all who knew him, and the village he created - one of love and support - will ensure his legacy of love, light, family and forgiveness will continue.

Family and friends will unite on Wednesday, December 29, 2021 for visitation at 10 am until time of service at 11 am at Briscoe-Tonic Funeral Home, 38576 Brett Way, Mechanicsville, MD. Interment to follow at Queen of Peace Cemetery, 38833 Chaptico Rd, Mechanicsville, MD.