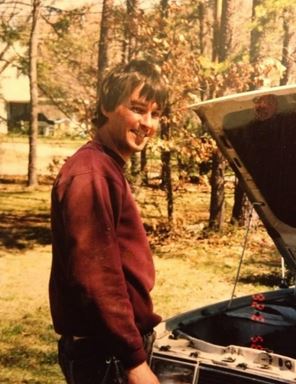 Melvin "Tiny" Leroy Huffman, beloved father, son and brother, died peacefully on Friday, December 17, 2021 in Waldorf, Maryland.

He was born January 4, 1964 to Catherine and Luther Huffman. He will be lovingly missed by his father Luther, his children Melvin, Stephen and Kaitlyn. And his grandchildren: Hailey, Samirah, Arynn, Aubree, Jordan, Izabella, Addison and Asher.

He was born and raised in Marbury, Maryland. He was a 1982 Lackey High School graduate. He was previously a volunteer firefighter, and was an auto mechanic. Melvin was the go-to person for any car troubles, and he never wanted anything in return, just a case of beer.

Melvin was always laid back and liked to have a good time. Play some Wild Cherry or Bob Seger and he would be shaking the house from blaring the music so loud. He was always willing to lend a helping hand to anyone who needed it. With a deep love for his children, he would always try his best for them no matter the situation. He will be incredibly missed by his kids. His kids also wanted to share, "there is a bird in the bathroom".

Melvin was predeceased by his mother Catherine and his brother Rusty.

The family will receive friends at the funeral home on Friday, January 7, 2022 from 3-5 PM with a short service at 5 PM.