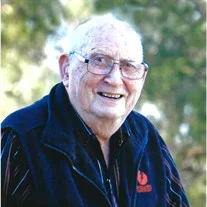 Thomas "Tom" Grunstra, age 89, passed away on December 17, 2021 at home of natural causes.

Tom was born in Kingston, New York on July 25, 1932 to the late Seba Grunstra and Catherine Reynierse Grunstra. He is also preceded in death by his brother Bernard; daughter Pamela Croson; and son Daryl Grunstra.

Tom is survived by his wife, Ellie of 36 years; his daughter, Tamara Shockley (and her husband, Gary); stepchildren, Cindy Munger, Michael Sweeney, William Sweeney (and his wife, Denise), Denise Zaner, Kelly Dove, and Ben Lashey (and his wife, Janie). He is also survived by 30 grandchildren; 31 great-grandchildren; two great-great grandchildren; and two brothers, James and Maynard.

Tom was employed by Bowie Hall Trucking as a truck driver and then night-time dispatcher. This is where he met the love of his life, Ellie, and moved to La Plata, MD in 1979. In 1986, Tom and Ellie started a successful catering business named Ellie Mae's where Tom was referred to as "Mr. Ellie Mae." After closing the business and before fully retiring, Tom worked for 14 years as a part-time courier with County First Bank where they nick-named him "Thumper." Tom fully retired in September 2014.

Tom was an active member of McLean Bible Church. He fully enjoyed working around the house and having a huge garden each year. He also enjoyed going to church every Sunday and co-hosting Bible Study on Tuesday nights. He was a faithful and loving husband, father, grandfather and friend.

Funeral Service and Interment on Tuesday December 28, at 11am at Heritage Memorial Cemetery, 13472 Poplar Hill Road, Waldorf MD 20601.

In lieu of flowers, memorial donations may be made in Tom's honor to Jill's House. Online donations can be made at jillshouse.org or checks can be mailed to Jill's House, 9011 Leesburg Pike, Vienna, VA 22182.