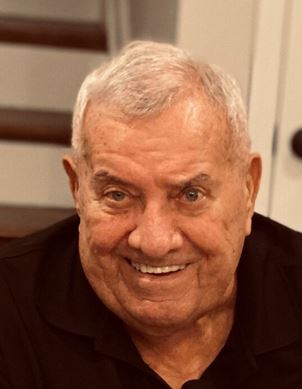 David John McDonald 83 of Swan Point, MD passed away on Sunday December 12 at his home.

David was born on August 31, 1938 in Greenbelt, MD to the late Francis X. McDonald and Mary McDonald. He is also predeceased by his wife, Mary McDonald; son, Robert McDonald; brother, Donald McDonald; sisters Patricia Whalen and Peggy Hoffman.

David is survived by his son, Michael McDonald; daughters, Teresa Jernigan (Tony) and Eileen Acquaviva (Ralph); brothers, James McDonald and Richard McDonald. He is also survived by 10 grandchildren and 5 great grandchildren.

David owned a printing company McDonald and Eudy Printers, Inc. In his younger years he played baseball in the Industrial League in Washington, DC.

The family will receive friends on Friday December 17, 2021 at the Holy Ghost Church (15848 Rock Point Rd. Newburg, MD 20664) from 9:30 AM until Mass time at 11 AM. Interment will be at a later date.

In Lieu of flowers donations may be made to the Cobb Island Volunteer Fire Department and EMS (P.O. Box 156 Cobb Island, MD 20625) or the charity of your choice.