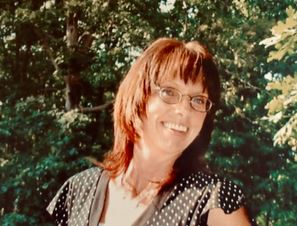 Patricia Ann Neu Rembish, known to family and friends as Patti, passed away peacefully in La Plata, MD, on December 6, 2021. Patti was born November 25, 1963 in Prince Georges County, Maryland. Patti is preceded in death by her mother, Patricia Ann Parker.

Patti is survived by her devoted husband, Stanley "Bucky" Rembish, son, Brandon Willett, stepdaughters, Rhiannon Rembish and Meghan Wortman, father, Jerry Neu, sisters Wendy Comstock (Chris) and Lisa Neu, and brother Shawn Neu (Rachel). As well as her three grandchildren Reagan, Grayson, Brooklyn, nephew Bailey Neu, great-nephew Felix Oliver Neu, in laws, Stanley and Dorothy Rembish, sister in law, Susie Moughan (Jack), brother in law, Chris Rembish (Sandy), and many more uncles, aunts, and cousins.

Patti loved the sun and loved to give to others. She was always happy when spring arrived, knowing summer was right around the corner. She loved to plant flowers, always growing something new and unique with anticipation of their beauty. Patti loved her hummingbirds that arrived each spring, her excitement grew as the number of hummingbirds increased. She loved going to the beach, especially Colonial Beach, VA. It being one of her favorite places to read, relax and search for sea glass, and most importantly get a suntan. Patti has loved to read since childhood. Patti loved the holidays, especially Christmas; she loved decorating her home and baking cookies and treats for family and friends, neighbors, doctors, and nurses. Patti was an excellent cook and baker. She loved animals, especially her cats, Pixie, Callie, and Amber.

Please consider donating to the American Cancer Society or Humane Society of Charles County in lieu of flowers. Visitation and a Celebration of Life will be scheduled after the holidays.