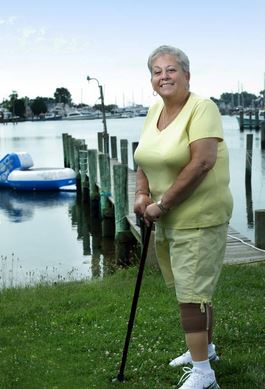 June Gayle "Ju Ju" Shepherd, 70, of Lusby, Md. and formerly of Camp Springs, Md. passed away on December 12, 2021 at Charles Regional Medical Center, La Plata, Md.

Born August 9, 1951 in Bayshore, NY, she was the daughter of the late Henry Shepherd, Jr. and June Gayle (Hall) Shepherd. June graduated from Falls Church High School in 1969. She worked in the dry cleaning business.

June is survived by her brother, Robert Shepherd (Michelle), nephew, Michael Shepherd and niece, Tina Shepherd; brother, Brian Shepherd; sister, Karen Denny (Charles) and niece, Holly Bennett; sister, Bonnie Davidson (Gary) and nephews, Gary Davidson, Jr. and Tyler Davidson; brother, William Shepherd, nephew, William Shepherd, Jr. and niece, Courtnie Shepherd; brother, Douglas Shepherd; brother, Thomas Shepherd (Casey) and niece, Kaitlyn Barnes; brother, Henry Shepherd (Gayle) and nephews, Justin Shepherd and Brandon Shepherd; brother, Scott Shepherd and nieces, Isabel and Grace Shepherd; and brother, Eric Shepherd; nephews, Christopher Morris (Amanda) and Shawn Shepherd; and niece, Tammy Peters; five grand-nieces and two grand-nephews. She was preceded in death by her sister, Marion Shepherd and her husband Edward Morris, and nephew, Edward Morris, Jr.; and brother, Melvin Shepherd.

Family will receive friends on Thursday, December 16, 2021 from 2:00 p.m. until 4:00 p.m. and 6:00 p.m. until 8:00 p.m. at Rausch Funeral Home, 20 American Lane, Lusby, Md. A funeral service will be held on Friday, December 17, 2021 at 10:00 a.m. in the Rausch Funeral Home chapel. Interment will follow in Southern Memorial Gardens, Dunkirk, Md.

Serving as pallbearers will be Justin Shepherd, Brandon Shepherd, Michael Shepherd, Shaun Shepherd, William Shepherd, Jr. and Eric Shepherd.

Condolences to the family may be made at www.rauschfuneralhomes.com.