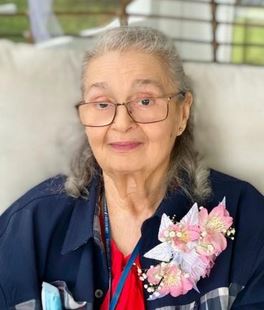 Jean Marie Rappolt, 80, of Solomons, Md., and formerly of Oxon Hill, Md., passed away on December 2, 2021 at MedStar St. Mary's Hospital.

Born June 26, 1941 in Prince George's County, she was the daughter of the late Henry G. Rappolt and Edna D. (Ernest) Rappolt.

Jean graduated from Oxon Hill High School in 1960. She moved to Calvert County from Prince George's County in 2006. Jean was a payroll data entry clerk for the Prince George's County Government. She loved cats and enjoyed sewing, knitting, crocheting, stamping and gardening.

Jean is survived by her sister-in law, Sara Rappolt of Harrisburg, PA, and cousins, Bill (Sande) Eaton of Camp Springs, Md. and Earl Fortune of Fredericksburg, VA. She was preceded in death by her brother, James Rappolt and her sister, Peggy E. Rappolt.

A graveside service will be held on Thursday, December 9, 2021 at 10:30 a.m. at Solomons United Methodist Cemetery, 13955 Solomons Island Road South, Solomons, Md.