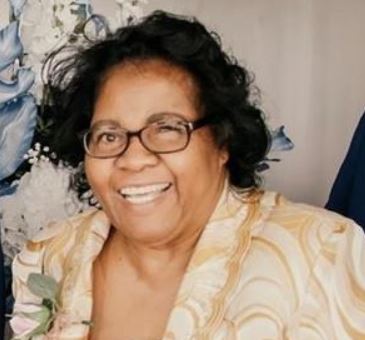 On Sunday, November 28, 2021, Sarah E. Jordan, 72 of Valley Lee, MD, passed away at Georgetown University Hospital. She was born on May 31, 1949 in Beaufort, SC to the late James Ferguson and Wilhelmina Ferguson. Sarah was educated in the Beaufort County Public School system. She was a 1967 graduate of Robert Smalls High School.

Sarah was preceded in death by her father, James Ferguson; brothers, Roger and James Ferguson, Jr.; in-laws, Velma Ferguson, Gary Latson, Sr., Emory Jordan, Eleanora Bey, James F. Whalen, Sr., Joseph Jordan, Sr., George Jordan, Harold Jordan and Bernice Young.

Sarah leaves to cherish her memories her loving and dedicated husband, Thomas Aaron Jordan, Sr.; her children, Frederick D. Jordan, Stanley Jordan, Thomas "TJ" Jordan, Jr. (Amber), and Kirby "Bri" Jordan; her loving mother, Wilhelmina Ferguson, twelve grandchildren, three sisters, Vivian Washington (Lawrence), Paula Jean Latson (Gary), Carolyn Parker (Zeb); one brother, Stanley Ferguson, twenty-eight additional in-laws, and a host of nieces, nephews, cousins and friends.

Family and friends will unite on Saturday, December 4, 2021 for visitation at 10 am until time of the commencement of the Homegoing Service at 11 am at Saint Matthews Pentecostal Church, 23755 Hollywood Road, Leonardtown, MD 20650. Interment will be at Cheltenham Veterans Cemetery at a later date.

Due to the ongoing pandemic, space is limited and the COVID guidelines will be followed. Stay home if you have any symptoms, including mild symptoms of COVID-19 because you can transmit the virus to others as well.