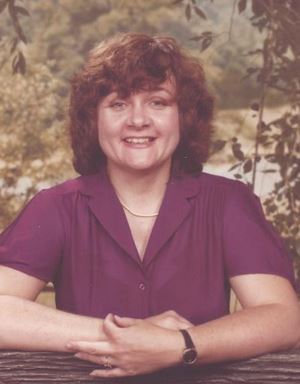 Barbara Jeanette Long, 80, of Lusby, Md., passed away November 30th, 2021 of cancer.


Barbara was born on December 30th, 1940, in La Plata, Md., to Ruth Marie Fuchs Cooksey (deceased) and James Otto Cooksey (deceased). She grew up in Indian Head, Md. and graduated from Archbishop Neale School in 1958. Later in life, she received her bachelor's degree from University of Maryland.

She is survived by three children: Lisa Parsley, Laura Long Lieberman, and Rachel Long; along with two grandchildren: Christopher Hale II and Katelynn Csanadi-Schwartz; one great grandchild: Christopher Hale III; sister: Mary Beth Sedgwick; niece: Celeste Bowie; and nephew: James "JC" Vrable. She is preceded in death by a son, Kevin Paul Long, and daughter, Cara Lynn Long.

Barbara retired in 2003 after a long career with the federal government at the Department of the Navy. Before her retirement, she moved to Lusby, Md. to work her final years at Naval Air Station Patuxent River in Naval Air Systems Command (NAVAIR).

Barbara will be fondly remembered as a loving mother, grandmother and great-grandmother. She was known for her generosity and enjoyed spending time with family. During her retirement, Barbara volunteered at local non-profits, traveled the local yard sale circuit, and read from her expansive library. She will be greatly missed by family and friends.

In lieu of flowers, please donate directly to the Humane Society of Calvert County or National Alliance on Mental Health (NAMI). Condolences can be made to the family on the memorial page at ArehartEchols.com. Written condolences may be sent to Laura Lieberman, PO Box 313, Lovettsville, VA 20180.