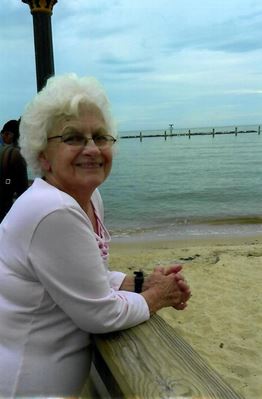 Shirley Ann Conklin (80) passed away peacefully at her Huntingtown, MD home surrounded by family and friends on November 27, 2021.

On July 29, 1941 in Baltimore, MD Shirley was born to Helen Latham, and raised in a loving home by Catherine and Dashield Bowen of Lusby. In her childhood, Shirley attended Solomon's Elementary School and Calvert County High School.

Shirley is fondly remembered for her love of people and her gift of putting the needs of others before her own. Written sentiments were a hallmark of Shirley's expressions, and she would spend hours choosing a perfect greeting card. In addition to her interests in crafts, bargain shopping, and caring for her many cats, Shirley was passionate about making a house into a home. The simple joy of bringing home coins collected during her morning walks exemplifies the special way Shirley cherished every day.

Shirley is survived by her companion and love of her life, Donald Bowen; sister Sherry Wood; two daughters, Penny Smith and Terry Hays; three granddaughters, Tessa Hall, Amber Yeager, and Ashley Smith; as well as six great-grandchildren. Her parents and eldest sister, Delmae Roberts, precede Shirley in death. It is with gratitude that the family honors Shirley's special friend and caregiver, Myrtle Jones, who brought comfort and joy to the Bowen home.

Memorial service information will be announced soon.