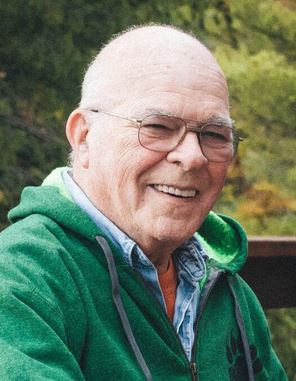 Allen M. Burnell 85 of LaPlata, MD passed away on Saturday October 23, 2021 in Elkins, WV.

Allen was born on August 3, 1936 in Washington, DC to the late Alfred and Lillian Burnell. He is also predeceased by his son, Jeffrey Burnell; brother, Richard Burnell.

Allen is survived by his wife, Charlotte Burnell; son, Mark Aaron Burnell (Ruth); daughters, Dawn Burnell Adamo (Saverio) and Amy Burnell Youngblood (Jay); brother, Fred Burnell (Anne); grandchildren, Sophia, Hunter, Camryn, Peyton and Liliana one nephew and three nieces.

Allen served in the United States Air Force and was a Computer Specialist for the Army Intelligence Contract program support for the Department of the Army. After 39 years in government service, Allen went on to his second career and worked for as the Army Area Manager Eastern Region for General Dynamics for 10 years. In 2003 he fully retired and became a full-time granddad. He attended every game, school and church concert, award ceremony and grandparent event possible supporting his five grandchildren. He was so proud of them and he didn't hesitate to let everyone know it.

After retirement, Allen spent as much time as possible at his vacation home in Davis, WV. The cabin he and Charlotte own was his happy place. He loved everything about West Virginia – the slower pace, the beautiful views, the people and driving the winding mountain roads.

Anyone who knew Allen knew that family was the most important thing to him. He was always available to lend a hand when asked and completed numerous projects for his children and grandchildren.

Allen was a lover of crossword puzzles, jigsaw puzzles and books. He was a voracious reader and a frequent patron of the local libraries, including the small library near his mountain cabin.

The family will receive friends on Friday October 29, 2021 from 9 until Service time at 11 AM at the First Baptist Church of LaPlata (9070 Hawthorne Rd. LaPlata, MD 20646). Interment to follow at the Trinity Memorial Gardens (3221 Mattawoman Beantown Rd. Waldorf, MD 20601)

Because of his love of reading, Memorial contributions may be made to the Mountain Top Public Library, PO Box 217, Thomas WV 26292. Please include Library Operating Fund/Burnell in the memo.