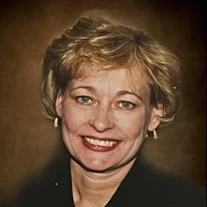 Jane Meisinger Behe of LaPlata, MD, age 75, passed away peacefully October 21, 2021.

She is preceded in death by her parents, Norbert and Helen Meisinger, of Pittsburgh, Pennsylvania; her brother Norbert, Jr, and baby Patrick Allen Jr., who died in infancy.

Jane is survived by her husband, Patrick Behe, her son Patrick Behe (wife Hollene Behe), her daughter Amy Roberts (husband Steven Roberts), and grandchildren Luke, Adam and Carly Roberts.

Jane Meisinger Behe was born on May 6, 1946 in Pittsburgh, Pennsylvania. She is survived by siblings James Meisinger (wife Nancy Meisinger), Joanne Miller (husband Don Miller), and Catherine Lombardo (husband Michael Lombardo).

She retired from the Department of Defense in 2003. She enjoyed playing bingo, doing cross-stitch, shopping, and spending time with family and friends.

A funeral is scheduled for Wednesday, October 27, 2021 at 10:00 AM at Sacred Heart Church in La Plata, MD. In lieu of flowers, memorial contributions can be made in Jane's name to Hospice of Charles County at 2505 Davis Road, Waldorf, MD 20603.