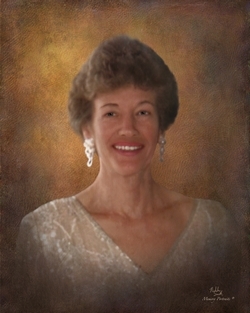 Beverly J. Stone, 90, of La Plata, Maryland, passed away on Wednesday, October 6, 2021 at her home.

Born on July 31, 1931 in Baltimore, Maryland, she was the daughter of the late Alfred E. Rye and Hilda P. Rye. Mrs. Stone was graduate of McDaniel University and worked as a Social Worker for Physicians Memorial Hospital in La Plata for many years. She was a member of the Charles County Garden Club and attended Christ Episcopal Church.

In addition to her parents, Mrs. Stone was preceded in death by her husband Richard Stone and son Michael J. Stone.

She is survived by her daughter Elizabeth "Jenny"; granddaughter Alexandra Fennell and her sons Cameron and Christopher "Gage"; Michael's wife Sandra, their son Joshua, his wife Kimberly, their children Madison, Abigail, Lara, and Richard Stone; also survived by her Stone/Gough/Sothoron family and the many wonderful, amazing friends she has made since moving to Charles County.

A memorial service will be held on Saturday, October 23, 2021 at 3PM at Christ Episcopal Church, 112 Charles Street, La Plata, Maryland 20646 with the Reverend Dr. Kate Heichler officiating.

Interment to follow in Mt. Rest Cemetery in La Plata.

In lieu of flowers, memorial contributions may be made to Christ Episcopal Church, P. O. Box 760, La Plata, Maryland 20646.

Arrangements by Raymond Funeral Service, P.A. of La Plata.