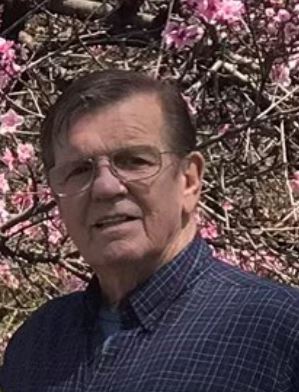 Richard Alan Burnett 73 of LaPlata, MD passed away on Thursday October 14, 2021 in Clinton, MD.

Richard was born on January 20, 1948 in Detroit, MI to the late Cecil and Anna Burnett. He is also predeceased by his brother; Gary Cecil Burnett; sister, Ceryl Burnett Chandler.

Richard is survived by his wife, Georgia Ann Dean Warder; son, Larry Wilson Warder (Jordana); granddaughters, Meridian J. O'Grady Warder and Seren E. O'Grady Warder; Nephew, Richard Mark Mathews (Tammy) great nephew, Colin; great niece, Shelby.

Richard followed in his father's footsteps working as a transport driver Southern Maryland Oil and retiring from Besche Oil in 2013. He loved animals and had a passion for the game of pool, dogs, working as a mechanic on cars and trucks and enjoying a cold Miller Lite.

The family will receive friends on Saturday October 23, 2021 from 9 until service time at 11 AM at the Arehart-Echols Funeral Home (211 St. Mary's Ave. LaPlata, MD 20646) Interment to follow at the Mt. Rest Cemetery (LaPlata, MD).

In lieu of flowers donations may be made to the American Heart Society or the charity of your choice.