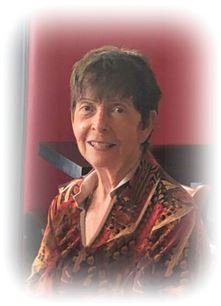 Margaret "Mutsy" Marie Nelson, 84 of Leonardtown, MD passed away on October14, 2021 at St. Mary's Nursing Center, Leonardtown.

Margaret was born on April 15, 1937 in Leonardtown, MD to the late John Leonard Long and Anna Marie Cargil.

Margaret was born and raised in St. Mary's County, MD. She graduated from Margaret Brent High School in 1955. She married James Edwin Nelson, Jr. on October 19, 1957 at Immaculate Conception Catholic Church, Mechanicsville, MD. They spent 58 years together before his passing on November 19, 2015. She was an excellent cook and always made her specialty dishes for family dinners. She made the best mashed potatoes, stuffed ham, potato salad, and tea. She loved being outdoors working in her flower garden and birdwatching, especially her hummingbirds. She had a vast collection of owl figurines and anything Santa. She and her family enjoyed travelling to Myrtle Beach for camping, sunning, and gambling at the casinos. She and her sister Bernice loved to travel together to the beaches of Bermuda and Hawaii.

Family will receive friends on Tuesday, October 19, 2021 at 11:30 a.m., with a Funeral Service celebrated by Reverend David Beaubien at 1:30 pm, at Brinsfield Funeral Home, 22955 Hollywood Road, Leonardtown, MD 20650. Interment will follow at Charles Memorial Gardens, 26325 Point Lookout Road, Leonardtown.

In lieu of flowers, memorial contributions may be made to the Leonardtown Volunteer Rescue Squad, P.O. Box 299, Leonardtown, MD 20650.

Condolences to the family may be made at www.brinsfieldfuneral.com.

Arrangements by the Brinsfield Funeral Home, P.A.