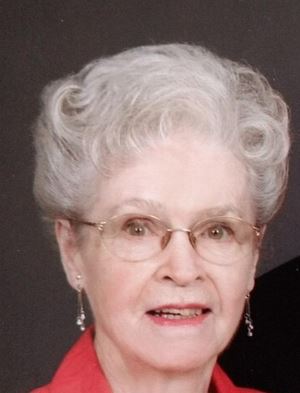 Betty Louise Bercier, 92, formerly of Indian Head, MD passed away on Oct 10, 2021 at Morningside House of St Charles, Waldorf, MD.

Betty was born April 24, 1929 in Washington, DC to the late Frank and Nettie James.

Betty was a sports fan and loved watching the Washington Football Team. She loved gardening. She was a duckpin bowler, in her younger days. Loved visits from her grand and great grandchildren.

She is also predeceased by her husband, Lyle J Bercier and sons, Richard and William Bercier. Betty is survived by her son, Robert Bercier (Susan); daughter, Linda Kirkwood (Mark); grandchildren, Randy Bercier (Amy), Jaime Bercier, Jennifer Kehres (John), Krystal Anderson (Michael) and great grandchildren, Collin, Caleb, Kensington, Jacoby, Everett, Austin and Marissa.

The family will receive friends on Oct 19, 2021 at the Sacred Heart Catholic Church (201 St. Mary's Avenue, Laplata, MD 20646) From 9:00 am until her Mass at 10:00 am. Interment will be at the Maryland Veterans Cemetery (113 Crain Highway, Cheltenham, MD 20623) at a later date.

Online Condolences may be shared with the family at arehartechols.com.