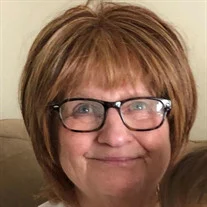 Pamela A. Roselle, 68, of Chesapeake Beach, MD passed away on October 3, 2021 at Calvert Health Medical Center. Born June 22, 1953 in Washington, DC. She was the daughter of the late Gordon L. Still Sr. and Rose Higbee. Pamela and her late brother, Gordon L. Still Jr. grew up in South East Washington, DC. She lived in various Maryland cities. She married Eugene L. Roselle, Jr. on October 14, 1988 in Upper Marlboro, Maryland.

Loving wife, mother, and GiGi. She loved being a newly GiGi. Pamela was proud to be a member of the Cherokee Nation. She stayed home to raise her family and was a great homemaker. She did a lot of volunteer work at various school functions. She enjoyed vacations at the beach with family members. She also enjoyed cooking and dining out with friends. She never missed a shopping trip to the Outlets. Pam was always providing a helping hand at family functions.

Pamela is survived by her husband, Eugene L. Roselle, Jr.; son: Joseph Briggs, daughter in law: Kristi Briggs; granddaughter: Devi Briggs; and son: Kyle Roselle. In addition, she leaves behind Omi and Opa; Aunts and Uncles; many cousins, nieces, nephews, sisters-in-law, brothers-in-law, step sisters/step brothers; and many dear friends.

Visitation will be held at the Lee Funeral Home, 8200 Jennifer Lane, Owings, MD 20736 on Friday, October 8, 2021 from 11:00 am until time of memorial service at 1:00 pm. Interment is private.