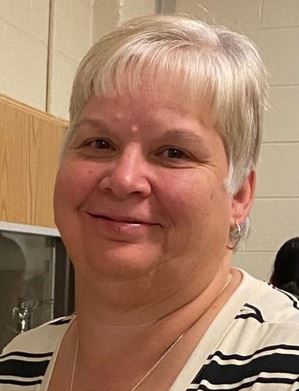 Kelly Marie Williams 61 of White Plains, MD passed away on Tuesday September 28, 2021 in Clinton, MD.

Kelly was born on August 9, 1960 in Seat Pleasant, MD to the late John and Josephine Apperson.

She is survived by her husband, Mark Williams; sons, John Williams and Mark Williams, II (Megan); daughter, Stephanie Abell (Mike) ; brothers, Jeff Apperson (Lori) and Charles (Stephanie) Apperson; sisters, Cheryl Warner, Sharon Elkins (Keith) and Jody Burch (Rob) ; brother-in-law, Walter Williams; sister-in-law, Sharon Morgan and seven grandchildren; Alyssa, Isabella, Blake, Lincoln, Zachary, Avery and Blaire.

Kelly was a retired Accountant for Laborers International for more than 20 years. She was married to her high school sweetheart for 42 years. Kelly was a proud Army Mom and loved spoiling her grandchildren. She enjoyed spending time with her family and her friends, caring for others, shopping, crafting, going to concerts, Bingo, her pets, and going to the movies. She really loved her daily lunch and dinner dates with her family and heart to heart conversations with friends near and far.

In Lieu of flowers, contributions can be made in Kelly's name to the following:

Juvenile Diabetes Research Foundation

https://www2.jdrf.org/site/Donation2?2376.donation=form1&df_id=2376&s_src=jdrf.org&s_subsrc=siteMenuButton&_ga=2.74835664.398246471.1633092822-94073866.1633092822

Wounded Warriors

https://support.woundedwarriorproject.org/Default.aspx?tsid=11585&ovr_acv_id=16151&campaignSource=ONLINE&source=BS21020AAABRXAA&gclid=CjwKCAjw49qKBhAoEiwAHQVTo99snxv3li2aJS9NsWK4la7Olm6hJXBCIk6u_OnvZWMm1vuLvWdnNhoCMMwQAvD_BwE&gclsrc=aw.ds

The family will receive friends on Friday October 8, 2021 from 10 until her service at 11 AM at the Arehart-Echols Funeral Home (211 St. Mary's Ave. LaPlata, MD 20646). Her interment will be private.

A celebration of life will follow the service at a nearby location.